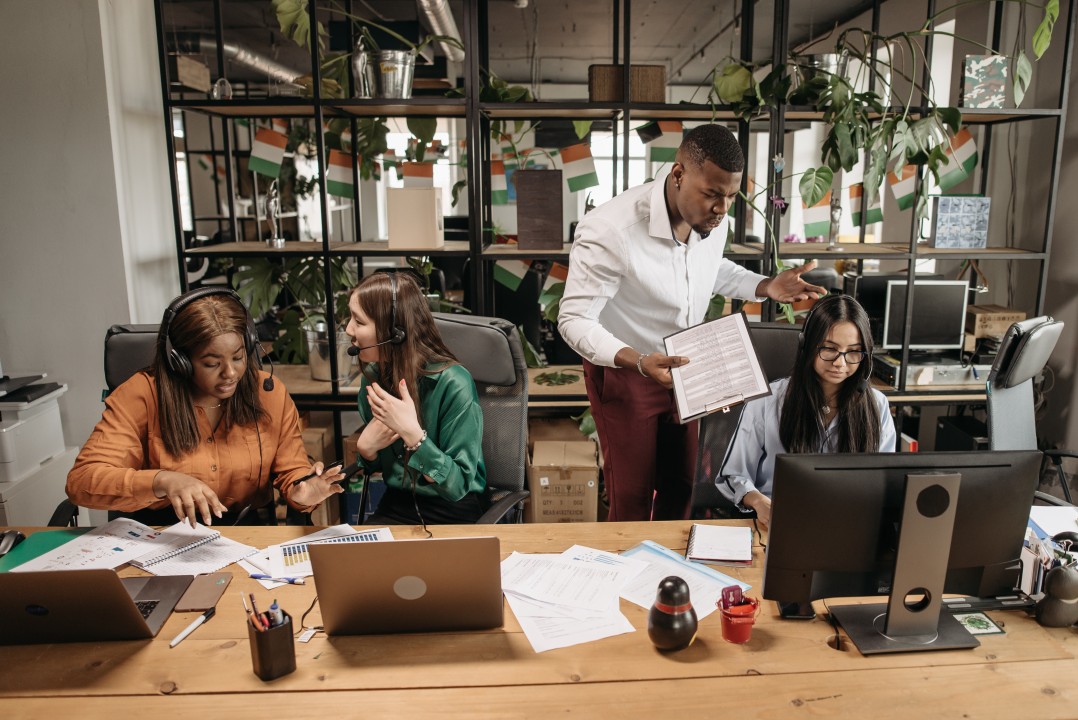 What you need to know about IVR integration with Salesforce
A computer telephony integration (CTI) is when your phone and computer talk to each other. CTI helps you make and receive all of your phone calls from the computer. You can see who called, what time they called, and more.
Computer telephony integration is an important technology. It lets you use your computer to make phone calls, answer phone calls, play messages on the phone, and more. The best advantages of CTI are realized when data from different systems are combined. For example, a phone and computer can be connected so that information from different systems can be shown on the screen. One example of this is CRM (Customer Relationship Management) and ERP (Enterprise Resource Planning) systems.
CRM is software that helps businesses with their relationships with customers. It does this by organizing the activities for sales, marketing, and customer support on one platform. One such CRM is Salesforce which enables businesses to track and manage all aspects of their dealings with customers.
Combining CRM and CTI can help businesses work on both communicating with their leads and tracking them.
Let's look at how CRM and CTI integration works.
When a customer calls, they are greeted by an automatic voice system. That same system connects the person with the right Agent. At the same time, CRM identifies that customer and pulls up all the info about them in it. A screen pops up on that Agent's computer screen, which has all of that information on it.
Here are some of the key benefits of integrating Salesforce with the Telephone system 
The display of important information about the customer allows agents to personalize their service. Agents also don't need to switch between CRM and a phone system. They can see all customer information in one window.
You want to delight your customers. An agent should know all about the current call without navigating through complex screens inside a CRM system. 
Salespersons and Agents can use Salesforce + IVR integration to route calls efficiently to the right team by making real-time decisions based on the caller's Salesforce record. An integrated system can also remind the Agent to end the call with the right call to action based on the caller's description. For example, a call by a Fortune 500 account could be routed to the B2B team handling that account.
Salesforce helps businesses put all their customer data in one place; they can see all of their customer interactions with them. This helps them to know the account's preferences.
Businesses can use virtual phone numbers to quickly measure their marketing campaigns and collect that data back into Salesforce. Virtual numbers provide businesses with easy tracking of how well different types of promotions worked, giving them insight into where there should be capital allocated or changed for future endeavors.
CRM integration eliminates the need for agents to do manual data collection. Agents can respond faster with this system because they don't have to find and check information, improving productivity and efficiency overall.
New leads can be automatically created in Salesforce for new customers. A Salesforce partner like Pivotal Leap can customize the active call screen to prompt the Agent to ask the caller to provide more information about their needs.
Summing up, the advancement of technology has been the key for companies to stay on top. To do this, many companies have had to reduce friction across their marketing and service areas. Implementing strategies centered on customer's needs is one way to improve efficiency and delight customers. By integrating Salesforce with an IVR system, companies can unlock new productivity and business analytics potential.
Computer telephony integration (CTI) is an important technology. Pivotal Leap offers CTI services that allow businesses like yours to enhance their productivity through increased communication efficiency while providing employees with the freedom they need at home or on the road without sacrificing security measures. Contact us today if this sounds interesting, and let our team show how we can help.